AnyMic is a completely new concept of instrument microphones.

The AnyMic concept steps back from the traditional microphoning concepts with hand-microphones and microphone stands.From the distance this opens new ways for sound pickup ...
AnyMic is a pickup system on microphone basis for high-class electret microphone cartridges and is operated just like any other condenser microphone.

AnyMics are not China stuff - but engineered, designed, hand-made and separately tested devices with thoroughly selected components "Made in Germany".


Frontview ... with connected XLR cablel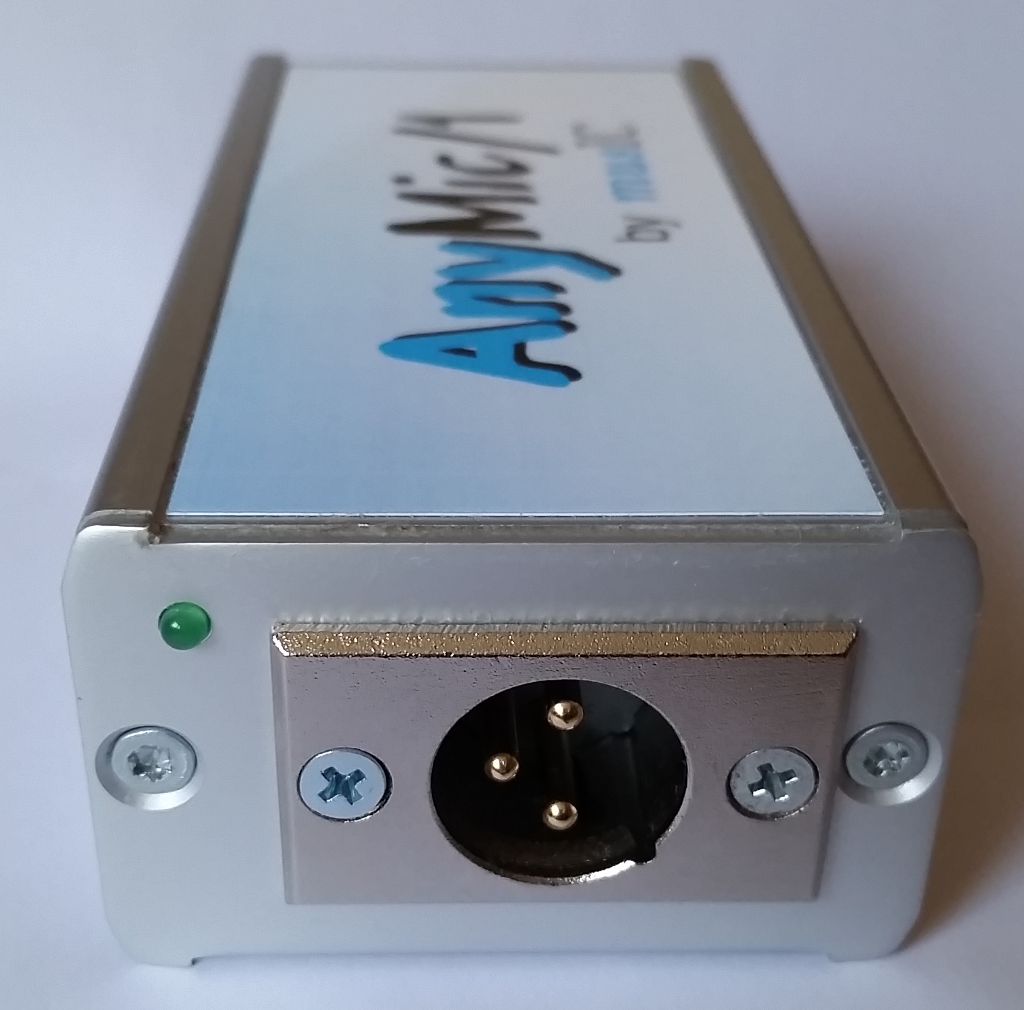 Backview ... with connected AnyMic cable microphone (or cable microphone that you have already)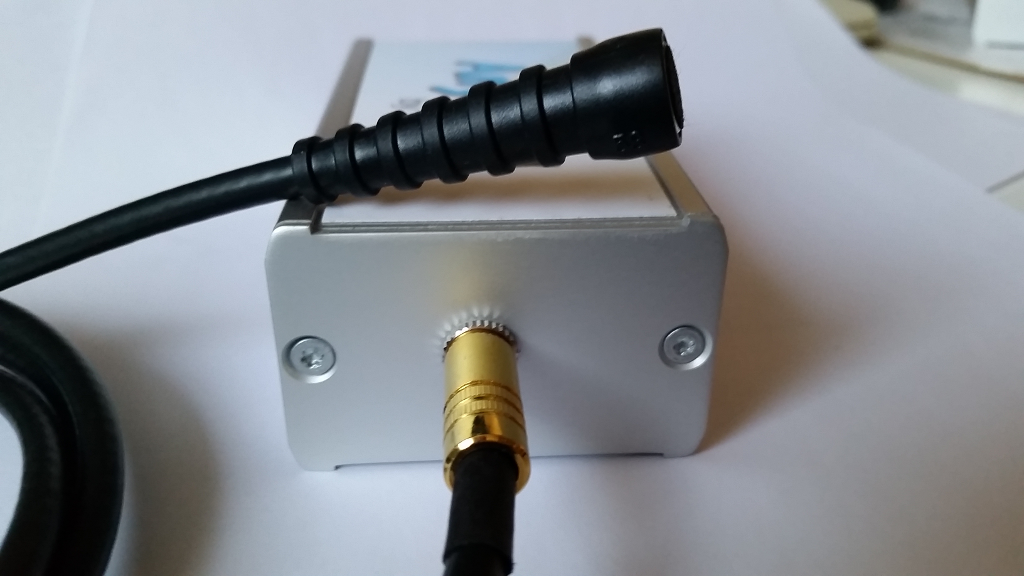 The variant AnyMic/1 is an external microphone adapter to connect a single electret microphone through an XLR connector directly in 2-pin fashion (+/-) by use of a 3,5mm jack.
No power supply and no batteries needed


AnyMic/1 (like all AnyMics) is powered from XLR phantom power.


The external devices AnyMic/1 & AnyMic/4 are non-invasive for your instrument; i.e. there are no drillholes and not even special clamps and holders for the instrument needed.
Any arbitrary electret microphone with 3,5mm jack can be used instantly; e.g. PC microphones, stick-on microphones with an electret cartridge and a 3,5mm jack.

... AnyMic ... the name is program ...
All external devices (AnyMic/1 & AnyMic/4) are built into high-grade stage-proof enclosures that are made of extremely hard aluminum. These enclosures can cope with even the roughest stage situatuion ...
AnyMic external devices are provided without microphone so that you can use microphones that you already own (with 3,5mm jacks)


But we also provide our 'cable microphones' (length 1.5, 2.0, 2.5 meters) that we conceptually designed for the purpose with fairly small microphone cartridges. These cable microphones have gold-plated connectors and are made of well shielded low-capacity high-frequency cable material. The microphone cardtridges at the other cable end are covered from dust by a rubber bushing and can be fastend everywhere by use of a VELCRO strap that is firmly wrapped to the cable so that it cannot get lost.
We call that 'hidden miking' ...